LEAP WIRELESS SENSORSTM Fast and Easy to Install – Most Advanced Industrial IoT Wireless Sensor Network

Leap Wireless Sensor & Data Logger – motor monitoring sensor
Leap Gateway – on-board web-based user interface or cloud/server version
Leap wireless sensor (operates -40C to 125C) in metal enclosure
Highly Customizable – thin high-temperature 9-RTD wafer sensor
Our Most Popular Off-the-Shelf LEAP Wireless Sensors

  POPULAR APPLICATION-SPECIFIC SENSORS
  GATEWAYS AND SOFTWARE
Complete List of All LEAP Sensors –

RFID Sensors – Wireless & Battery-Free 
Long-life – Miniature – Ideal for harsh conditions
Battery-Free RFID Sensor Demonstration Kits
Demonstration kits include everything you need to be up and running in less than 5 minutes. Includes Battery-free wireless RFID sensors, UHF RFID reader, UHF RFID antenna, and Windows demonstration software.
UHF RFID Battery-Free Strain Demonstration Kit – coming soon contact us.
See the 2016 RFID Product of the Year – Phase IV's RFID Sensor Reader – coming soon in demonstration kits.
Battery-Free RFID Wireless Sensors
Wireless Data Loggers 
 Remote monitoring in hard-to-reach locations
Micro-TTM Miniature Wireless Data Loggers
Add Additional Micro-T data loggers to the Starter Kit:
UHF RFID Wireless Data Loggers
      Add Additional UHF RFID Data Loggers to the Starter Kit
Pressure, Humidity, and other sensing data loggers – Contact Us
Custom Wireless Sensor Design – Our Specialty
Leverage our 25 years of experience on the leading edge of wireless sensor design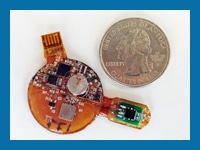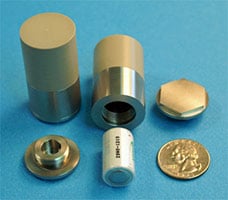 Can't find exactly what you need? Talk to an expert.
Many Fortune 500 companies, from Crane Aerospace to Campbell's Soups, trust us to do their complex wireless sensor R&D and innovation – you can, too.
Our new Leap Wireless Sensor platform is designed for a fast, inexpensive proof-of-concept.
We invented RFID sensors, and we're the world's leader in RFID sensor design.