We Have Your Wireless Sensor Solution
Leap Wireless Sensors
Custom & RFID Sensors
Wireless Data Loggers
See our wide range of wireless sensors designed to integrate with our breakthrough Leap Sensor System.
Monitor in remote or hard-to-reach locations. Store readings until they can be transmitted.
Can't find exactly what you need? We're the experts in custom sensor design. We also carry RFID sensors.
Leap Sensors™ Wireless Sensor Systems – NEW! Breakthrough Design  
Long-life batteries (up to 7 years) – Long transmission distance – Easy to configure & install
Our Most Popular Leap Wireless Sensors

  POPULAR APPLICATION-SPECIFIC SENSORS
More Leap Sensors

Wireless Data Loggers
 Remote monitoring in hard-to-reach locations
Micro-TTM Miniature Wireless Data Loggers
Add Additional Micro-T data loggers to the Starter Kit:
Leap Sensor Data Loggers 
With its new design, every Leap sensor has data logging capabilities.
  Other popular application-specific sensors with data logging:
Custom Wireless Sensor Design – Our Specialty
Leverage our 25 years of experience on the leading edge of wireless sensor design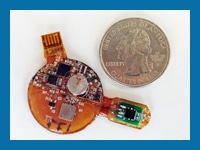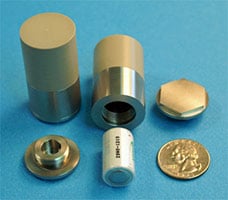 Can't find exactly what you need? Talk to an expert.
Many Fortune 500 companies, from Crane Aerospace to Campbell's Soups, trust us to do their complex wireless sensor R&D and innovation – you can, too.
We invented RFID sensors, and we're the world's leader in RFID sensor design.
Our new Leap Wireless Sensor platform is designed for a fast, inexpensive proof-of-concept.
We pioneered the use of wireless RFID sensors. Let our expertise work for you.