About Phase IV Engineering
Founded in 1992, Phase IV Engineering, Inc. is a provider of world-class RF and wireless sensor solutions that is headquartered in Boulder, Colorado.
For over 25 years Phase IV Engineering has been engaged in research, development and production of both passive and active wireless sensor and monitoring products. We are the inventors of passive (battery-free) wireless sensing based on RFID (Radio Frequency Identification) technology. Our passive technology provides the communications and identification capabilities of RFID with sensing and monitoring included.
Phase IV has also been a leader in battery-powered (active) wireless sensor systems.  To these Passive RFID and Active RFID sensing systems, Phase IV has added GPS, local area network and SATCOM communication links for world-wide, infrastructure-free tracking and monitoring. These systems, originally developed for aerospace and military applications, have now been optimized for commercial applications including agriculture, transportation and industrial applications. Our innovative technologies offer platforms that enable our customers to find creative and breakthrough solutions to challenging sensing and communications problems.
Why Partner with Phase IV?
Recent Awards
Winner – "RFID Product of the Year – Awarded at RFID Journal Live, June 2016.
Winner – "Sensor Engineering Team of the Year 2015" – Awarded at Sensors Magazine, Sensors Expo Trade show, June 2015.
1st Place – "Most Innovative Use of RFID" – 2015 RFID Journal Live – awarded to our client, Marshall Space Flight Center for the Space Station UPA Battery-Free RFID Temperature Sensor System.  (RFID Journal feature article to be published in June 2015).
1st Place – "Coolest Product Demonstrations" – 2015 RFID Journal Live – RFID rebar strain sensor, world's smallest wireless temperature sensor, Boeing 777/787 RFID tire temperature and pressure monitoring system.
Finalist – "Product of the Year" – 2015 RFID Journal Live – Embedded Concrete Rebar Strain Sensor.  See RFID Journal Article and Video Demonstration.
Finalist – "Product of the Year" – 2015 Sensors Magazine, Sensors Expo Trade Show.
1st Place – 2015 South by Southwest Pitch Competition (and other awards) – Prima-Temp Bluetooth Low Energy OvuRing product developed by Phase IV Engineering.
Winner, Phase 2 SBIR 2014/15 – US Army MAC Charge battery-free wireless temperature sensor.
Our People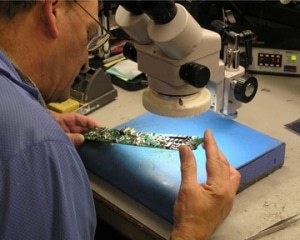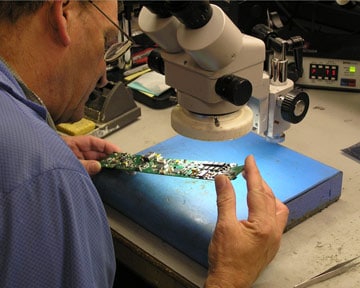 Phase IV's solutions are based on our extensive expertise in the development of RFID, RF communications, MEMs sensors, signal processing and ASIC design and manufacture.
Our success comes from the collective array of talented and dedicated individuals at Phase IV Engineering. Our people make us who we are and have a wealth of experience and expertise to bring fresh and open-minded thinking to each new challenge and arrive at novel solutions. We create close-working relationships with our clients to ensure a complete understanding of our customer's requirements.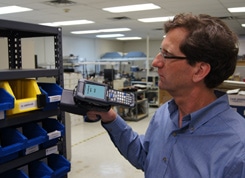 Our people have a solid background in application development and project management in a dynamic project environment, with involvement in all stages of a project life cycle. By applying these fundamental skills, Phase IV Engineering can offer a timely and professional development service and apply the most effective solution to our customer's problems, whether Passive or Active RFID, nested RFID, and all across the frequency range.
The people at Phase IV Engineering are dedicated to the innovation of wireless sensing solutions.
Contact Us
Talk to an Expert
Questions about Phase IV Engineering's RFID & wireless sensor technology? Need a quote for a specialized wireless sensor solution? Talk to one of our wireless sensing experts today.
Contact Us