About Phase IV Engineering & Leap Sensors
We're practical visionaries on the leading edge of wireless sensor design.
We can connect you to the Industrial Internet of Things
A Tradition of Wireless Sensor Design Innovation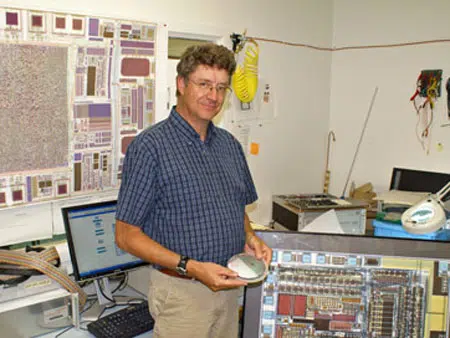 From our beginning in 1992, in Boulder, CO, Phase IV Engineering has been an innovator in wireless sensing. Our founder Rich Pollack started Phase IV as a "Skunk Works", designing highly advanced and technically challenging sensors for Fortune 500 companies, NASA, the US military, and scientific research. We invented the world's first battery-free RFID wireless temperature and pressure sensor. (Among many other applications, this sensor currently flies inside the wheel valve stem of every Boeing 777 and 787 aircraft.) Phase IV has expertise in energy harvesting, RF design, low-power circuit design, and designing for very harsh environments. This over 100 years combined experience was a key reason our Phase IV Engineering team was recognized as the "Sensor Engineering Team of the Year" in 2015 by Sensors Magazine and won "Product of the Year" in 2017 from RFID Journal.
A Technological Leap into the Industrial Internet of Things & Smart Industry
In 2013, Rich Pollock semi-retired and promoted Scott Dalgleish, the 10-year COO, to the CEO position. With his strong background in manufacturing and electro-mechanical product development, Scott knew it was time to develop what you, our clients, had been long been asking for.
We recently released the Leap Sensors® product line and software for industrial wireless sensor networks. The system, which has multiple patents-pending, is designed to meet your needs for a highly flexible and configurable system combined with short lead times and low configuration costs. We've also designed in "Gold Standard" data security. The Leap Sensors system makes it easy to integrate wireless sensor data into your company's existing PLC or monitoring systems, so you can quickly achieve Industrial IoT (IIoT) monitoring, smarter processes, and rapid return on investment. With its modular, pre-configured design, our clients appreciate how the Leap Sensors system works "right out of the box".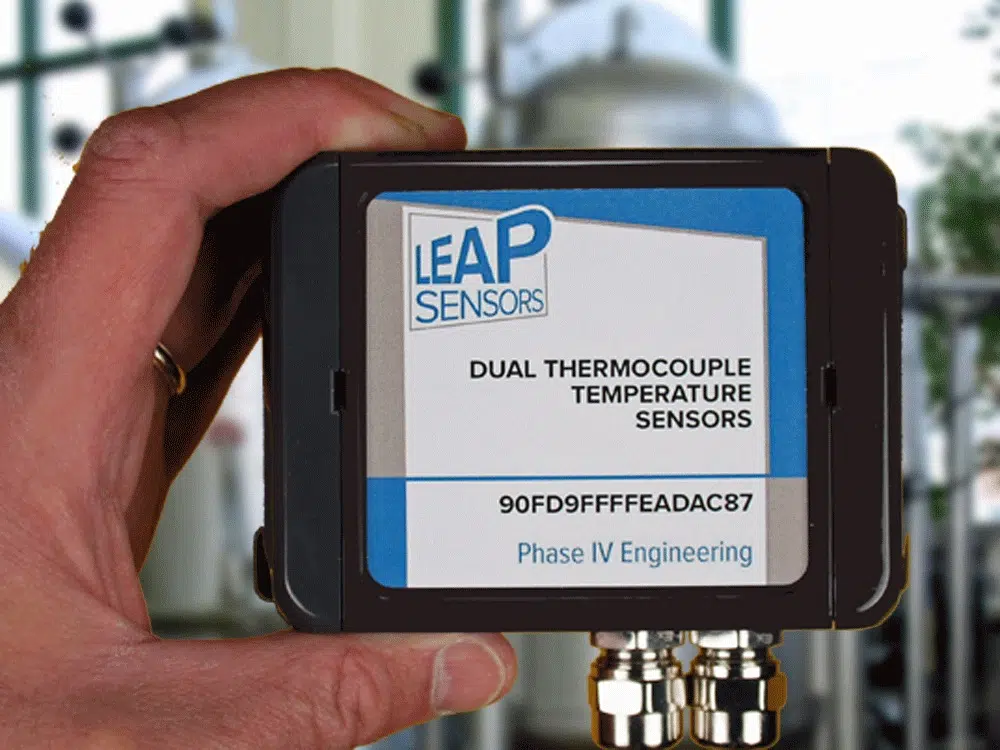 Partnership with WIKA USA
In 2020, Phase IV entered into a partnership with WIKA Group. WIKA USA made a majority investment with Phase IV. By combining our cutting-edge Industrial IoT knowledge with WIKA's best-in-class measurement technologies, Phase IV is poised to continue to grow its offerings.
Contact Us
Practical Visionaries Working to Solve Your Sensor Needs
With the Leap Sensor system, it's more convenient than ever to execute your vision while respecting your budget and other constraints. Talk to our wireless sensor experts today.
Contact Us
Our People
Our success comes from the array of talented and dedicated individuals at Phase IV Engineering. Our people have a solid background in design development and project management in a dynamic environment, with involvement in all stages of a project life cycle. By applying these fundamental skills, we can offer timely and professional services to apply the most effective solution to your monitoring challenges.
The people at Phase IV Engineering are dedicated to the innovation of wireless sensor solutions.
Client Videos
The results speak for themselves. Check out these videos of products employing sensor technology from Phase IV.
Recognized Leaders in Wireless Sensor Design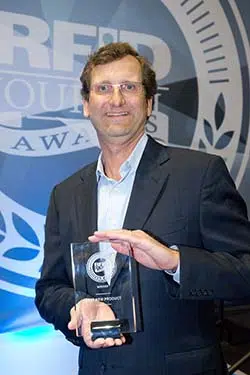 Winner, "The Most Practical Structural Health Monitoring Solution for Civil / Mechanical Systems Award"  – International Workshop on Structural Health Monitoring (IWSHM), September 2017.

Winner – "RFID Product of the Year" – RFID Journal Live, June 2016.

Winner – "Sensor Engineering Team of the Year 2015" – Sensors Magazine Sensors Expo, June 2015.

1st Place – "Most Innovative Use of RFID" –  RFID Journal Live, April 2015. Awarded to our client, Marshall Space Flight Center, for the International Space Station UPA Battery-Free RFID Temperature Sensor System. Read the article.

1st Place – "Coolest Product Demonstrations" – RFID Journal Live, April 2015 – RFID rebar strain sensor, world's smallest wireless temperature sensor, Boeing 777/787 RFID tire temperature and pressure monitoring system.

Finalist – "Product of the Year" –  Sensors Magazine Sensors Expo, June 2015.

Finalist, "Most Innovative Product of the Year", Sensors Magazine Sensors Expo, June 2016.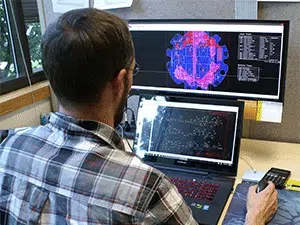 Core Competencies
We offer every type of wireless sensing

Off-the-shelf, semi-custom, full custom designs

Extreme temperatures – high and low

Harsh environments including industrial, automotive, aerospace, military, power distribution

Experience in design for medical, cold chain tracking, cooking processes

Ultra-small designs available

Multiple award-winning design team