Wireless Motor Monitoring Sensor
Remote Monitoring of the Top 3 Predictors of Motor Failures: Temperature, Current, and Vibration
Breakthrough wireless motor monitoring sensor – the only one available that continually monitors the top 3 predictors of impending machinery motor failure: motor temperature, electrical current draw, and vibration. Make predictive maintenance easy: Get alerted BEFORE a costly line shutdown.
Cost-effective: multi-sensor design combines three sensors on one transceiver node.

Expert guidance. We'll make sure you get the sensor system that meets your exact needs.

Advanced design makes it easy to retrofit existing equipment: be up & running in 5 minutes. No wires to pull. Newly installed sensors add themselves to monitoring system.

Easily integrates into your current SCADA or other software. Or use our cloud-based software.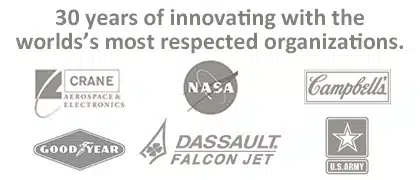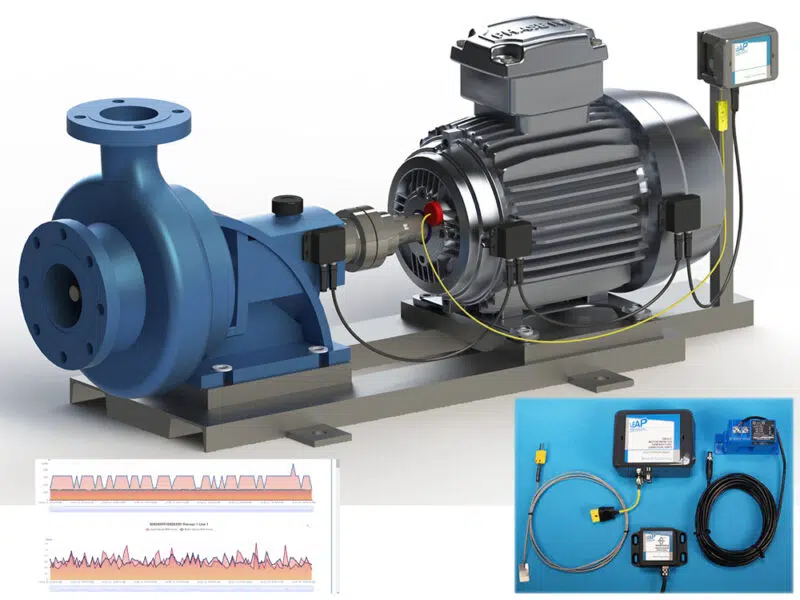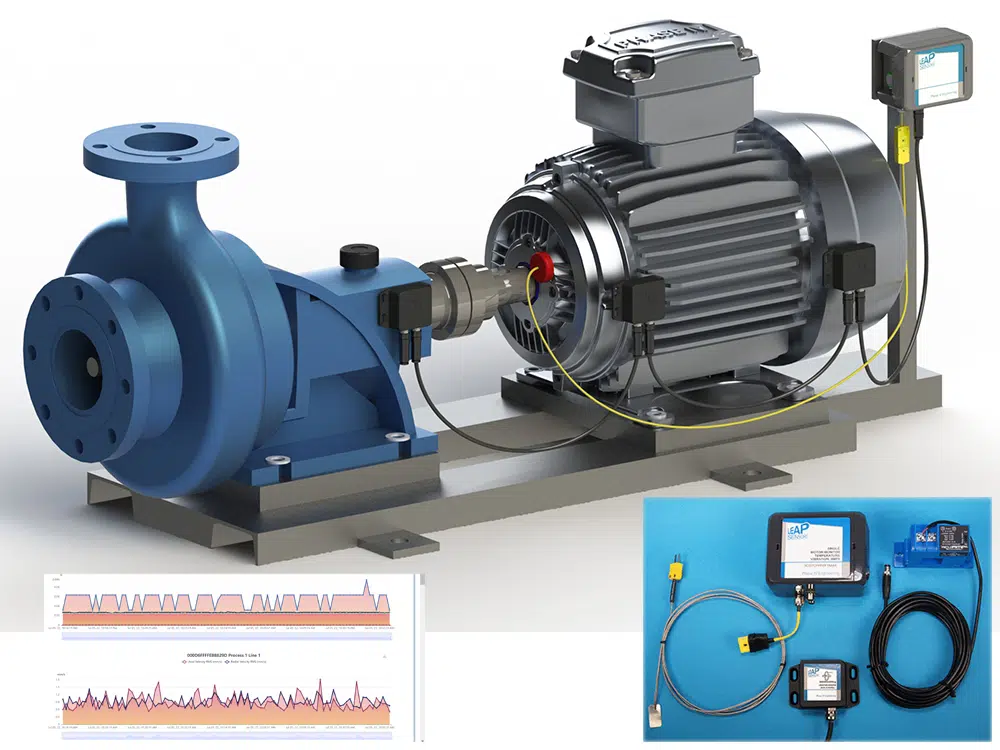 About the Wireless Motor Sensor
The Leap Wireless Motor Monitoring Sensor connects to a motor and measures the top 3 predictors of impending motor failures.

Thermocouple temperature sensor mounts on the motor or gearbox to detect over-heating. Temperature alerts are typically set based on normal readings.
Vibration sensor detects maximum and average vibration on 3 axis to detect upward trends or spikes in vibration. Vibration is sampled at 5 KHz on 3 axis for a few seconds in the range of 0 to 8Gs.
Amp clamp detects increased electrical current to motors to detect overloads and trends that can predict failures. Electrical current alerts are typically set above normal readings.

Sensor readings transmitted every 15 minutes.
The data is edge-processed at the sensor level, using proven methods where a change in trend is indicative of an impending failure.
Fast and easy to install.

Magnetic mounts for temperature and vibration sensors.
Amp clamp is "split core" – quickly installs around a wire without disconnecting it.

Ideal for:

HVAC  motor monitoring
Blower  motor monitoring
Conveyor motor monitoring
Grinder motor monitoring
IoT condition monitoring
Patents pending.
Contact Us
Prices, Quotes, Questions...
Need a price or quote? Have questions? Want to talk to an expert? Need a custom solution?
Contact Us