Wireless Motor Monitoring Sensor for Manufacturing
Remote Monitoring of the Top 3 Predictors of Motor Failures: Temperature, Current, and Vibration
(Video starts at demo. Go back to the beginning of the video for a full overview of the cutting-edge features of the Leap Sensors system.)
Breakthrough wireless motor monitoring sensor continually monitors the top 3 predictors of impending machinery motor failure: motor temperature, electrical current draw, and vibration. Get text and/or email alerts BEFORE a costly line shutdown.
Avoid costly downtime: receive alerts of warning signs before failure happens.

Advanced design makes it easy to retrofit existing equipment: be up & running in 5 minutes. No wires to pull. Newly installed sensors add themselves to monitoring system.

State of the art security protocols: data is encrypted at the sensor level and stays encrypted to the final database.

Easily integrates into your current database.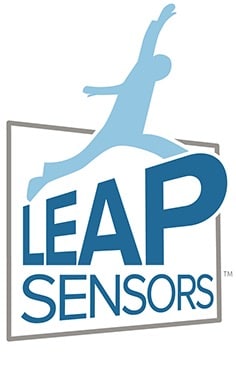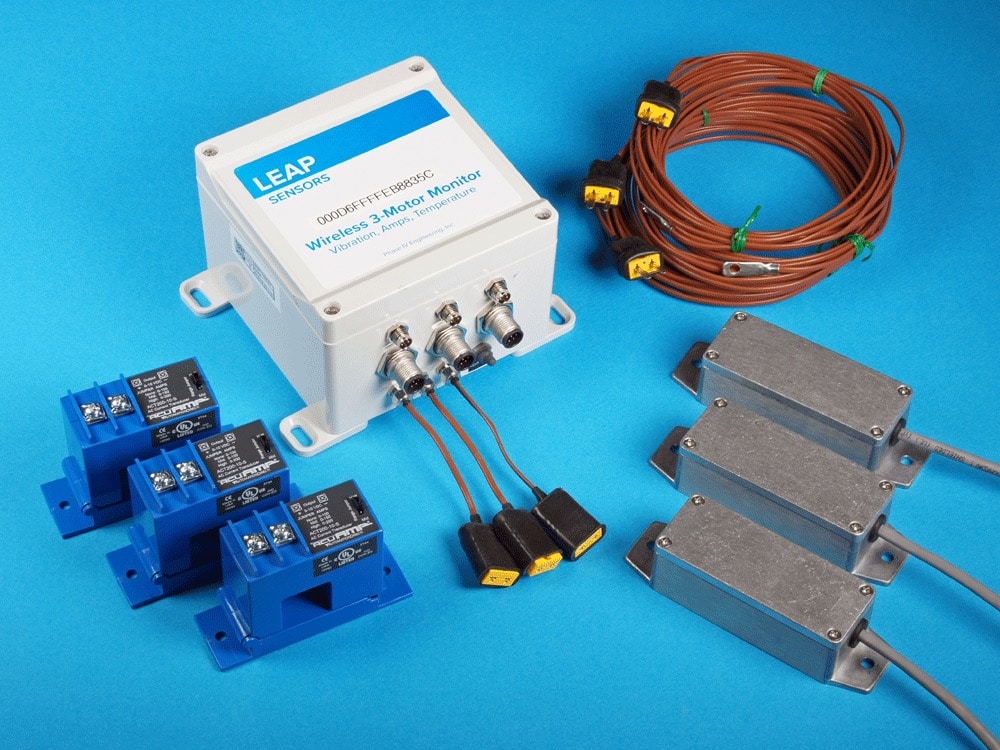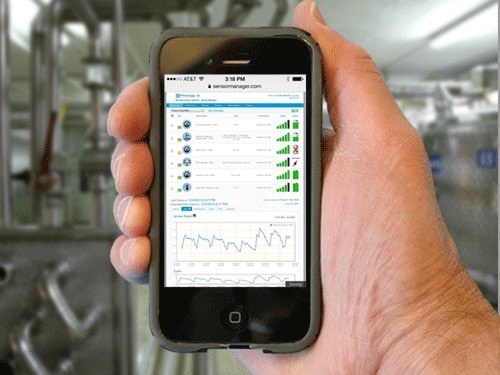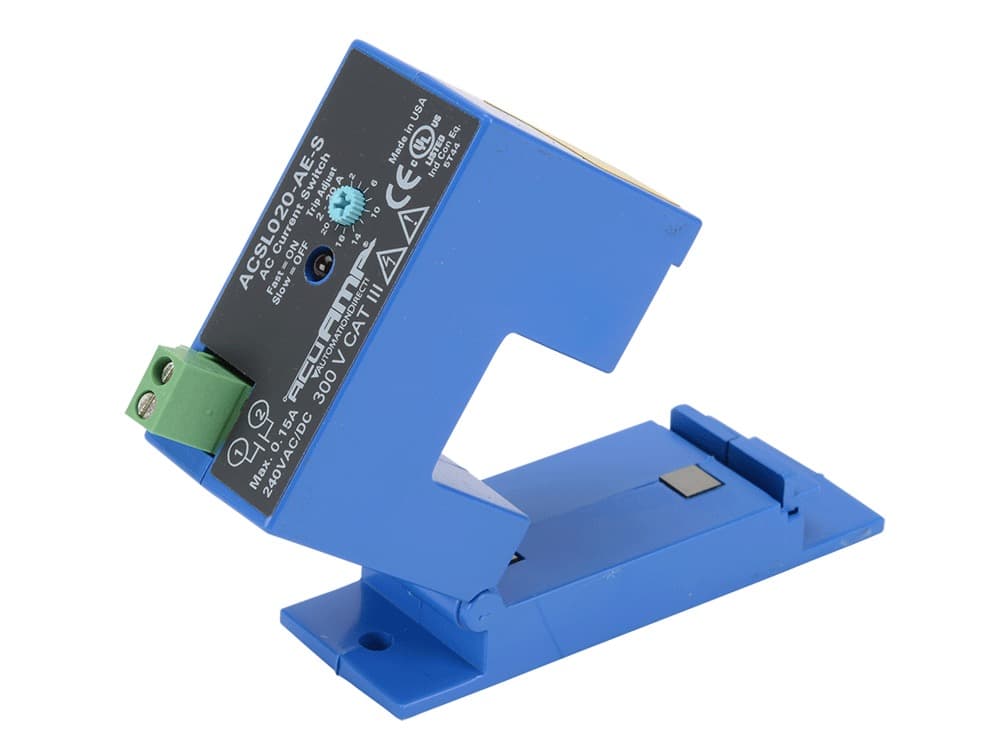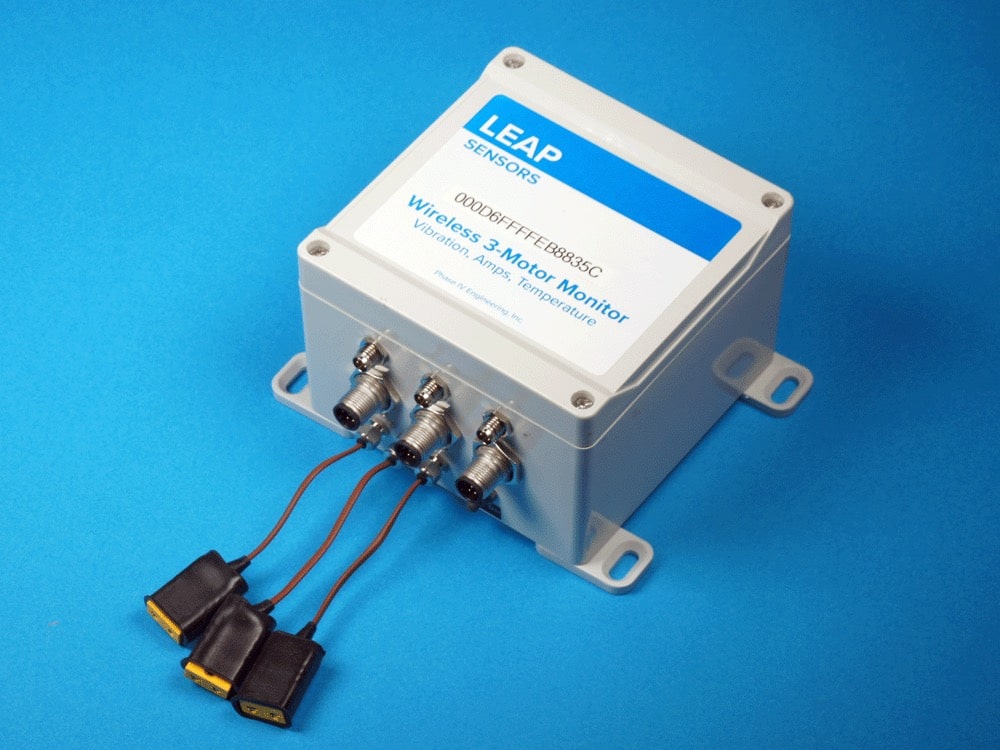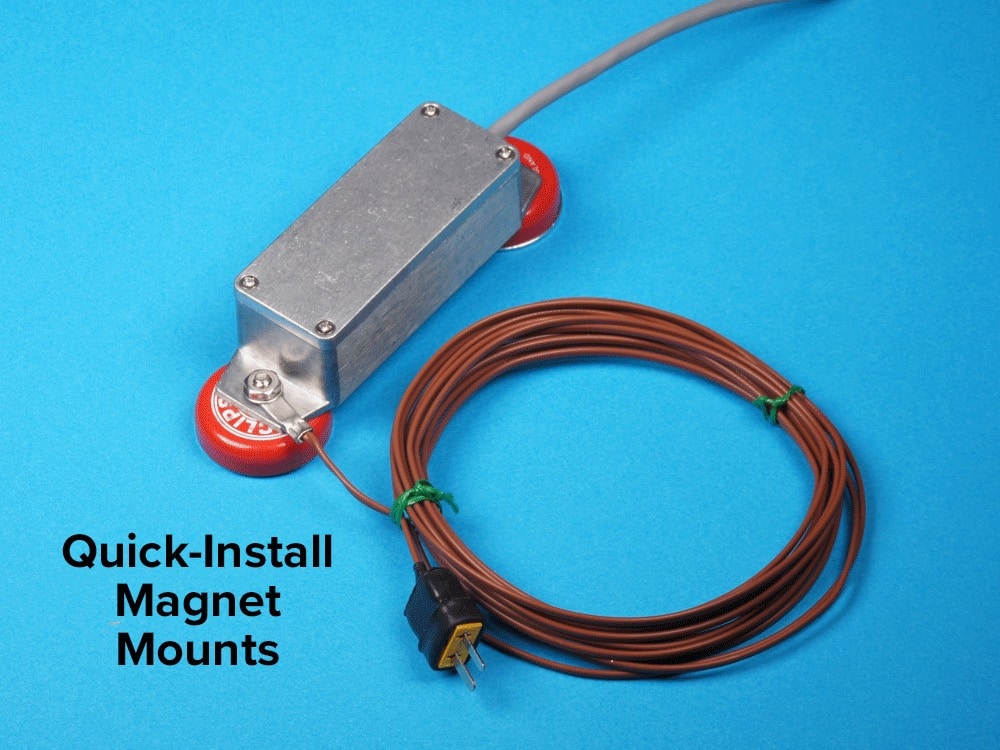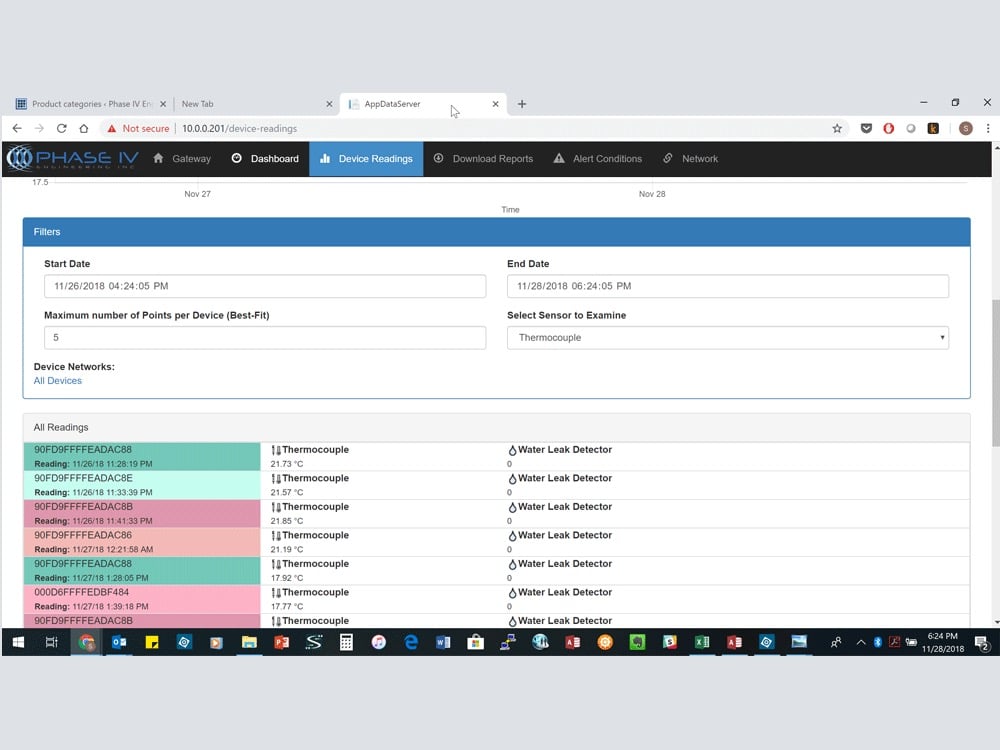 Details and Specifications
The Leap Wireless Motor Monitoring Sensor connects to 3 motors and measures the top 3 predictors of impending motor failures.

Thermocouple temperature sensor mounts on the motor or gearbox to detect over-heating. Temperature alerts are typically set based on normal readings.
Vibration sensor detects maximum and average vibration on 3 axis to detect upward trends or spikes in vibration. Vibration is sampled at 5 KHz on 3 axis for a few seconds in the range of 0 to 8Gs.
Amp clamp detects increased electrical current to motors to detect over-loads and trends that can predict failures. Electrical current alerts are typically set above normal readings.

Sensor readings transmitted every 15 minutes.
The data is edge-processed on-board the sensor using proven methods where a change in trend is indicative of an impending failure, which then triggers a text or email alert.
Fast and easy to install.

Magnetic mounts for temperature and vibration sensors.
Amp clamp is "split core" – quickly installs around a wire without disconnecting it.
Contact Us
Talk to an Expert
Questions about Phase IV Engineering's wireless sensor technology? Need a quote for a wireless sensor solution? Talk to one of our wireless sensing experts today.
Contact Us
Thermocouple Sensor Specifications
Connect a K-type thermocouples using standard Omega miniature flat pin connectors.
Standard Type K Accuracy – see accuracy details on Omega Thermocouple web site.

Leap Sensor Thermocouples are compensated for non-linear thermocouple characteristics at cold temperatures– to ensure accurate readings at cold temperatures.
Cold junction compensation is on the Leap Sensor circuit board.
Amp Clamp Sensor Specification
Monitors 1 wire (one phase) of the electrical current going to a wire.
Typically supplied with an AcuAmp ACTXXXX-10.  See datasheet.
Split core for easy installation. Clamp opens, then snaps shut around the wire.
Configurable up to current readings from 2 to 2000 amps.
0-10V signal is sent to the Leap sensor node via a shielded cable.
Amp clamp rated from -20C to 50C.
Vibration Sensor Specifications
Mounts with the provided magnet or threaded stud.
Connects to the Leap Transmitter with a shielded cable.

An industrial communication protocol allows long cables (if needed).

3-axis g-force reading is edge-processed into RMS Acceleration, RMS Velocity, and Peak Acceleration. Any increase in these values indicate a motor is functioning differently and likely has a problem.  The RMS Acceleration weights the higher frequencies.  The RMS Velocity weights the lower frequencies.  The Peak Acceleration will detect serious impact forces such as bearing defects and chipped gear teeth.
G-force readings up to +/- 8 G.
Accelerometer operating temperature: -40 to 85C.
Accelerometer is powered by the Leap transmitter module.
On-board storage for 174762 sets of 3-axis (x, y, z) g-force samples with 12 bits of resolution.

Data is typically processed by a powerful on-board microprocessor using FFT algorithms. Processed vibration analysis is then sent to the radio transmitter.

Typical Sampling and Analysis (can be adjusted to each application).

Accelerometer is checked every 15 minutes.
Each axis is sampled at 5 KHz.  (Up to 5 KHz sampling available, if needed).
Samples are taken for 3 seconds.
RMS Acceleration, RMS Velocity, and Peak Acceleration are transmitted.

Advanced Fast Fourier Transform (FFT) edge computing available

Sensor has a powerful microprocessor and large memory to take vibration samples and process the data at the sensor.
Custom edge computing algorithms using FFTs and other sophisticated methods are available.

Configurable High G-force Event – Instant Wake-up and Transmit function – optional.
Wireless Sensor Node Specifications
Long Transmission Distance to gateway: several hundred feet in an industrial environment.
Long-life Battery: user-replaceable 3.6V battery lasts 5-10 years.
Rugged Sensor Enclosure: Sealed all-metal enclosure with mounting flanges.
2-way Communication between the sensor & user interface

Name the sensor, set sensor sampling time interval, set wireless transmit time interval, over-the-air firmware updates.
Gateways send an acknowledgement to the sensor that the data was received for high reliability.

Sensor Data Logging: Leap Sensors can store time-stamped data on-board until the gateway connection is re-established if sensors do not receive transmission confirmation from the gateway.
Reliable Industrial Over the Air Radio Communication

Industry standard 802.15.4 with Direct Sequence Spread Spectrum (DSSS).
Gateway "hand-shake" acknowledgements of successful transmission and sensor data logging for extra reliability.

Over the Air Protocol: standard and established 6LoPan and Thread.
Data Security: AES encryption. Standard and established TLS security.
FCC certified
One gateway can support 250 sensors. Additional gateways can extend the sensor coverage.
Leap Wireless Sensors Gateway (Receiver) and User Interface Software
See the Leap Sensors gateway products web page and the Leap Sensors User Interface options web page for more detailed information.
Leap Sensors wirelessly transmit their data to a gateway which then passes the data to the Leap user interface software.  The user interface software may be hosted on the gateway (and connected to a PC with a USB cable), on the password-protected Leap Sensors Cloud web site, or an on-site server. Direct-to-cellular option where no gateway is needed and the data is sent directly to a cloud server.