Phase IV's Connected Sensing Initiative
Phase IV is at the forefront of the Internet of Things (IoT) and our Innovative Wireless Sensing products provide you with a level of visibility never before possible using traditional wired sensors. The IoT revolution is about connecting your sensors to the world and we have the solutions to get your sensor data to your management system where it adds value and enhances your business.
Build your wireless sensor network easily with our powerful Internet of Things solutions that allow you to deploy, configure and maintain a complete range of wireless sensors without expert knowledge or training. You can securely interface to Cloud networks, industrial automation systems, or your own company network with our custom RFID readers and WSN gateways.
We have your wireless temperature sensor and now we have your IoT solution! Call us and ask an expert.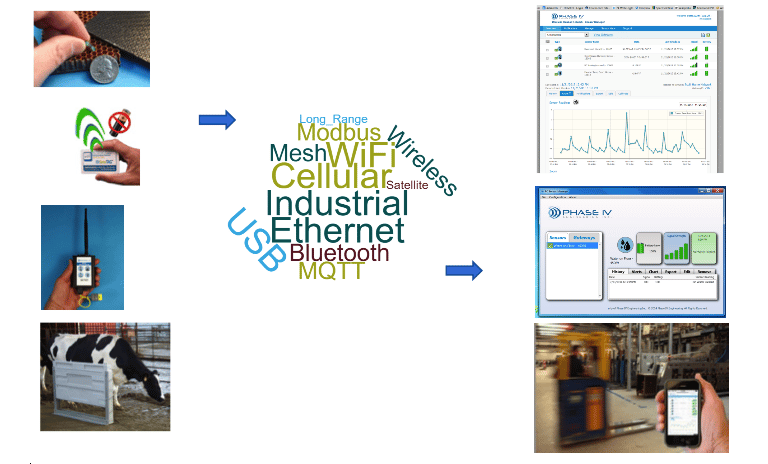 Contact Us
Talk to an Expert
Questions about Phase IV Engineering's RFID & wireless sensor technology? Need a quote for a specialized wireless sensor solution? Talk to one of our wireless sensing experts today.
Contact Us