Vibration sensor can measure G-forces . Vibration sensor takes a simple yet highly effective approach in monitoring maximum and average g-force trends of +/-16G and can sample at up to 5 KHz on all 3 axes. The accelerometer has optional advanced on-board edge computing FFT capabilities. Customized options include vibration, tilt, and shock events.
Up to 8 vibration modules can be attached to one transceiver node.  The vibration module also includes a temperature sensor.
Video Demonstration and Tutorial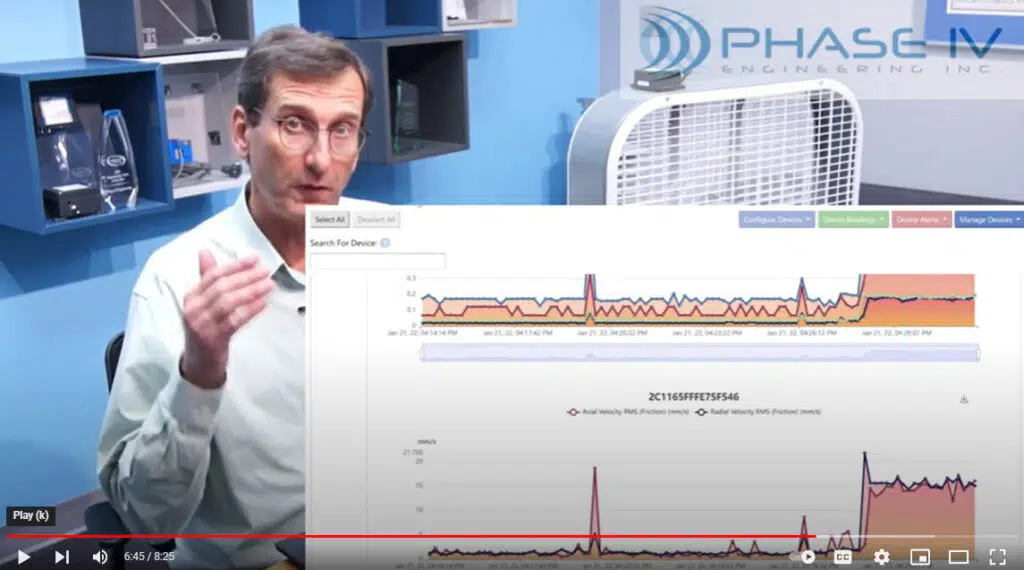 Transceiver Node Configuration
Vibration+Temperature Modules:  The number of vibration/temperature modules (1-8) connected to the Vibration Transceiver Node can be selected on the vibration module page.
Build your quote here: