This unique motor sensor combines 3 different sensors in one multi-sensor node: temperature, vibration, and electrical current. Get continuous remote monitoring of these key predictors of motor failure, and receive alerts via text and/or email. Avoid costly downtime and gain operating insight.
It's like having X-ray vision into your key processes.
Video Demonstration and Tutorial - Wireless Motor and Rotating Equipment Sensor - Vibration, Temperature, Electric Current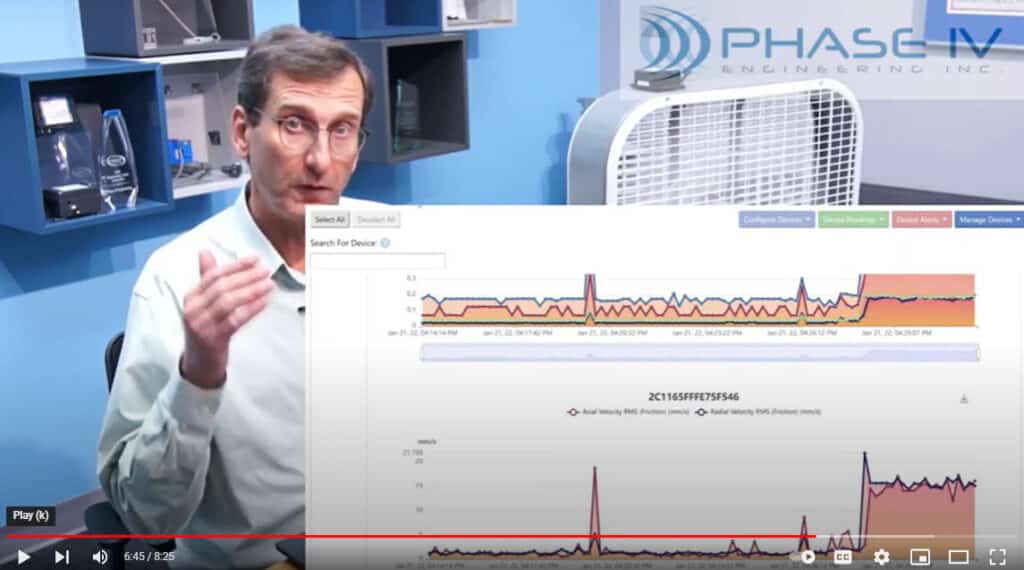 This motor condition monitoring sensor is ideal for an IoT predictive maintenance program/cbm maintenance.
Installs quickly & safely: temperature sensor and vibration sensor (accelerometer) install quickly with industrial-strength magnets or screw mount. Current sensor is a split-core amp clamp.
The standard vibration sensor takes a simple yet highly effective and proven approach by sampling at 5KHz and edge-computing the data to report RMS acceleration, RMS velocity, and peak acceleration.
Store data & manage alerts with our SensorManager.com software, or integrate into your own PLC or other software.
Transceiver Node Configuration
Vibration+Temperature Modules:  The number of vibration/temperature modules (1-8) connected to the Motor Transceiver Node can be selected on the vibration module page.
Current Transformers: The number of optional current transformers (0-3) can be selected on the current module page.
Magnetic Thermocouple: To select an optional magnetic thermocouple to connect to the Motor Monitor Transceiver Node, see the Magnetic Thermocouple page.
Part of the breakthrough Leap Sensors® system for the IIoT. Build your quote here: