Wireless Sensor Solutions for the Industrial Internet of Things
Turn "Oh-no!" surprises into "Aha!" insights.
Expert configuration guidance
Multiple sensors per node
What Makes Our Wireless Sensors Better?
Phase IV Engineering combines leading-edge technology with practical know-how – and makes it easier than ever before for you to install a wireless sensor network.
Talk to a Wireless Sensor Expert Today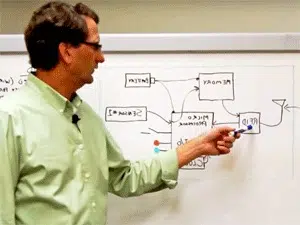 Find out how Phase IV's wireless sensors can help you:
Streamline tracking: our sensors are more accurate & less time consuming than manual measurements.

Increase safety: detect impending failure early, and avoid costly (and possibly dangerous) sudden stoppages.

Have less downtime: Gain insight into process & diagnose issues before they become costly failures.
……all at a real-world price.
What Our Customers Are Saying
"The SmartStem®, which was designed for us by Phase IV, can show how well an aircraft tire is performing based on the temperature and pressure readings. Users can also conduct other historic data analysis to determine how well tires are performing, which ones need to be refilled more often, to predict when they may require replacement."
"The new sensors have already given us the first-ever temperature measurements from parts of the UPA that were previously considered inaccessible. The readings from these sensors will give us much greater insight into the fine details of our process."
"We can analyze the data right there. It shows you the graph time versus temperature and we can say, 'Oh look, at ten minutes into the oven, that's where we see our exotherm; that's where we've cured.'"
"We received an alert when a freezer wasn't functioning properly. We were able to quickly fix the problem & save our products. That more than paid for the cost of the system right there."