By Scott Dalgleish, CEO of Phase IV Engineering
Legend has it there are over 65,000 possible combinations off the Chipotle menu, but I'm sure on any given day most of us will order our usual. I know mine: chicken burrito, white rice, light on the black beans, pico, corn salsa, lettuce, cheese, and guacamole (yes, the extra cost is fine). In honor of National Burrito Day today (look it up!), I'd like to explain why ordering your Leap Sensors system is almost as easy as ordering a Chipotle burrito. Thanks to our streamlined, modular design, you can quickly get exactly the setup that works for your unique application, and with our wide range of sensor, gateway, and software connectivity options, 65,000 possible combinations is just the beginning.
To begin with, Chipotle has their protein options, and we have sensor options: what kind do you need? We offer temperature, vibration, pressure, strain, and more. And sensors can be combined. For example, our motor sensor monitors temperature, vibration, and electrical current, all from one transceiver node.
Of course, then you have all the veggie & bean options. In the Leap system, there are some tweaks you can make, depending on the sensor type. For example, with our refrigerator & freezer sensor you may want a field-replaceable calibrated tip, or a thermal buffer to prevent spikes in readings from causing false alarms.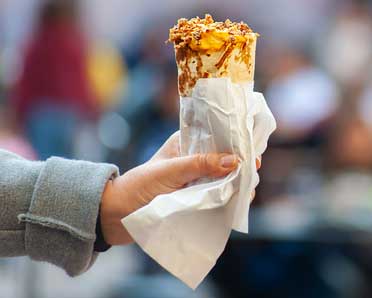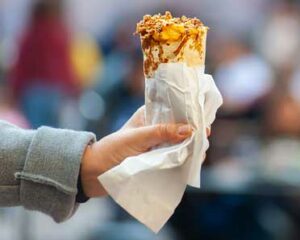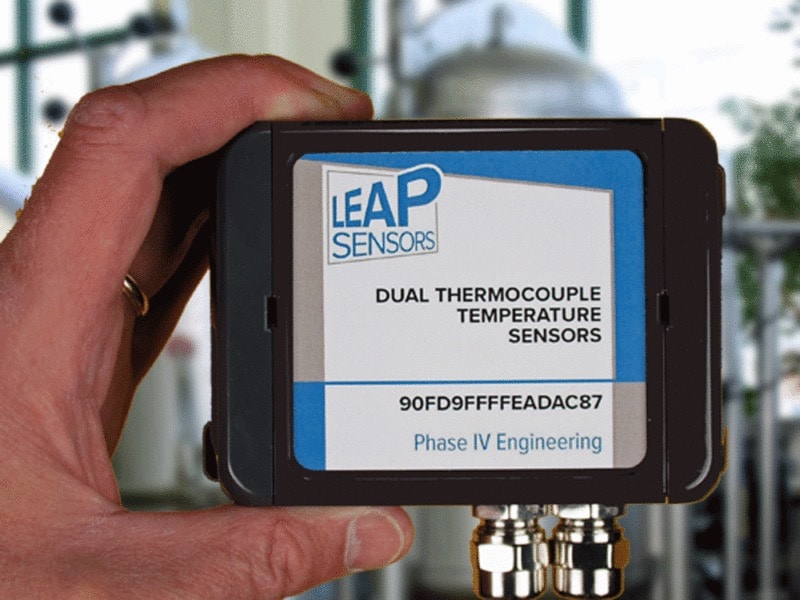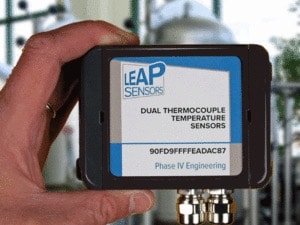 Brown rice or white rice? In your system this would look more like  transmission intervals & alert settings. These are versatile and can be set to exactly what you need. Transmission intervals can be as few as a few seconds, to every few days (no one else offers this wide of a range). Set alert parameters, above or below a certain temperature reading, for example. Choose how you want to receive alerts: text, phone call, email. Complex alerts that leverage edge computing are also available.
Next, you have your salsa options, or where do you want to host the software? Chipotle offers 4 choices, and so do we. You can opt to host the software on the gateway itself, on a PC, or in the Cloud. In addition we offer the option to interface Leap Sensor data with your existing software or PLC using our API or a number of other standard data-passing protocols.
Then you have your sour cream, lettuce, cheese toppings, or how you want to mount your sensor. We offer many choices here: horizontal or vertical feet, screw-through enclosure, industrial magnet-mount for quick installation, hook & loop (Velcro) for temporary installation.
Finally, everyone's favorite: guacamole & queso. The extras that cost a little bit more but make it so much better. Our "guacamole" is tweaks we can make to the Sensor Manager software dashboard so that you can display exactly the information you need.
To "wrap" it all up, because your Leap Sensors system is preconfigured at the factory to meet your specifications, installation is hassle-free. You can have your system up and running in less time than it takes to unwrap and enjoy that burrito.
Now that you're hungry (at least I know I am), go have a burrito, then learn more about our Leap Sensors system, or contact us to talk to a wireless sensor expert about setting up your own custom-configured system.