There has been a lot of news coverage lately about the troubles with US infrastructure. In fact, the American Society for Civil Engineers 2021 Structural Report Card recently graded America's infrastructure at a C-, mentioning "staggering maintenance backlogs," with 11 of the 17 categories rated falling in the D range.
This is precisely why there is a growing need for a simple, reliable, and cost-effective system for remote structural health monitoring (SHM) using the Internet of Things (IoT), and Phase IV's Leap Sensors® has the solution.
Structural Health of Infrastructure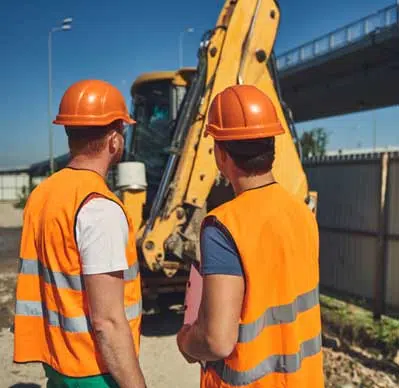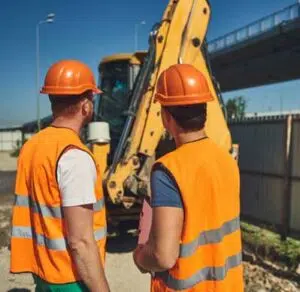 As buildings and structures age, safety becomes more of a concern as internal fatigue and degradation are often difficult to monitor and diagnose. Problems go unnoticed, often until it's too late, resulting in costly and disruptive repairs. This is where structural health monitoring plays a key role. Traditionally, SHM needs to be performed manually by an engineer on-site. These manual measurements are only done every few years and are time and cost ineffective.
SHM using IoT is a breakthrough in every way. It allows for faster, more accurate, and in-depth monitoring of a structure on a regular basis. All the data from these improved measurements can be sent directly to monitoring software without an engineer ever having to go out in the field and inspect the structure.
SHM using IoT provides:
More consistent monitoring for a better understanding of how wear & tear impacts the structures.
Elimination of human error/failure to monitor.
Early prediction of possibly catastrophic failure.
A centrally saved and easily accessible record of data.
Examples of Structural Health Monitoring Sensors
There are a variety of sensors that can be used to ensure accurate remote monitoring of structures such as bridges, roads, embankments, overpasses, viaducts, railroads and more. These sensors include:
Strain sensors measure loads, compression, tension, bending, and torsion – as well as a wide variety of other strain indicators.
Crack meter sensors monitors linear crack propagation.
Inclinometer/tilt sensors monitor any shifting or collapsing of a foundation while embedded in soil in embankments or roadbeds.
Piezometers monitor fluid pressure or pore water in embankments, roadbeds, reservoirs, etc.
How Structural Health Monitoring with Wireless Strain Gauges Works
The sensor is integrated with the transceiver node, which both sends and receives information with the gateway. The software can be configured to send user-defined alerts based sensor readings – as well as storing data for reporting and analysis.
The most commonly used sensor for SHM is a strain gauge sensor. With consistent monitoring for small movements, deterioration can be detected to allow time to schedule maintenance as needed, and before it becomes a serious problem. Advances such as over-the-air zero-balancing have made wireless strain gauges much more accurate and easier to calibrate. In addition, increased battery life, transmission range, and convenient installation options including spot welding on-site all make wireless strain monitoring a practical option.
CAN bus Sensors in SHM
One drawback to using wireless strain gauges in SHM has been the degradation of analog strain signal when sent over long cables.
Phase IV has leveraged CAN bus technology to "daisy chain" multiple strain gauge or load cell modules to one wireless Leap transceiver node. This makes it possible to monitor up to 60 points on structures such as beams, struts, bridges, overpasses, walls, etc. Edge computing at the module level converts the analog signal to a digital signal that can be passed along the long CAN bus cable without distortion of the readings.
The CAN bus system can also be used to combine sensor operations for various kinds of monitoring such as:
If there is an impact, the system will take strain and/or readings in multiple places.
If vibrations are detected above a certain value, the system can take several readings at critical points on the structure.
If the structure overheats, the sensor system can take strain readings at critical points.
Phase IV is the only industrial wireless sensor provider to offer this breakthrough technology. Not only are we the only company to provide a completely wireless CAN bus system, but it can also easily integrate into and structure with wired SHM sensors, such as smart bridges- with ease and using the existing monitoring software.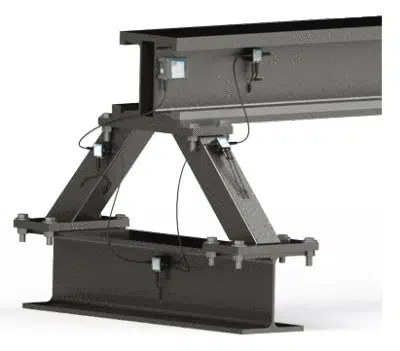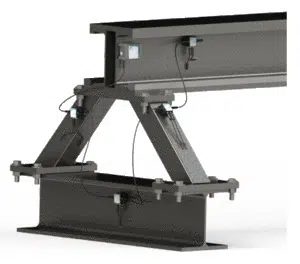 SHM with IoT is the Future
Wireless SHM sensors are a powerful tool in civil engineering that allow for quick deployment and continuous monitoring of embankment creep, ground water, crack propagation, load monitoring, impact detection, weather monitoring, and strain. Leap Sensors provides an advanced, yet reliable system that makes it easy and cost-effective to monitor our critical infrastructure. One of our clients described it by saying, "It's like x-ray vision combined with a crystal ball."
See our full range of SHM sensors.
Learn more about how Leap's wireless sensor system can work for your SHM needs by talking to one of our wireless sensor experts today.