This unique motor sensor combines 3 different sensors in one multi-sensor node: temperature, vibration, and electrical current. Get continuous remote monitoring of these key predictors of motor failure. Receive alerts via text, email, or phone. Avoid costly downtime and gain operating insight.
It's like having X-ray vision into your key processes.
Video Demonstration and Tutorial - Wireless Motor and Rotating Equipment Sensor - Vibration, Temperature, Electric Current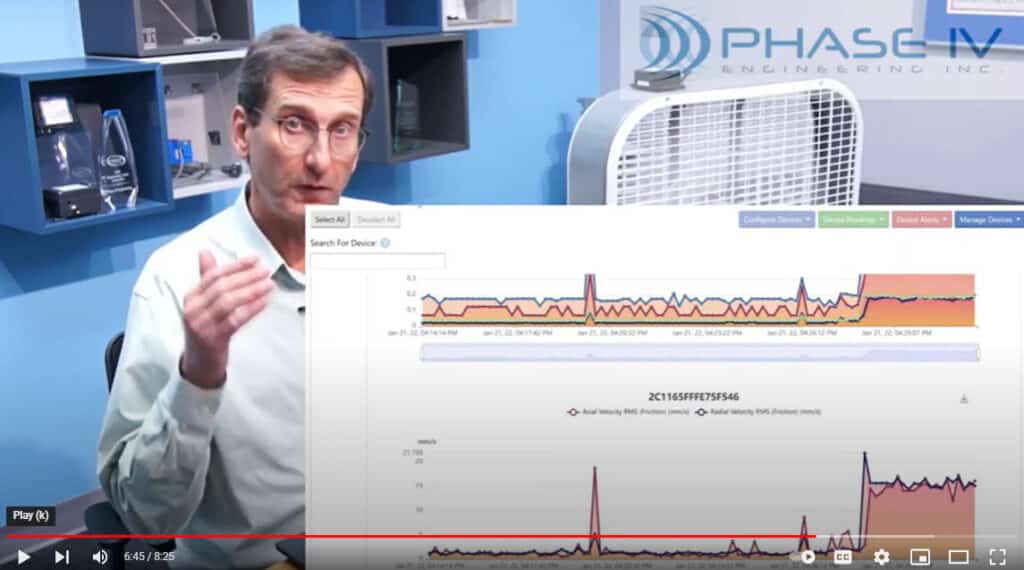 The only system currently available that combines all three types sensors on one transceiver node. Get sophisticated monitoring at a real-world price.
Installs quickly & safely: temperature sensor and vibration sensor (accelerometer) install quickly with industrial-strength magnets or screw mount. Current sensor is a split-core amp clamp.
The standard vibration sensor takes a simple yet highly effective and proven approach by sampling at 5KHz and edge-computing the data to report RMS acceleration, RMS velocity, and peak acceleration.
Store data & manage alerts with our SensorManager.com software, or integrate into your own PLC or other software.
This motor condition monitoring sensor is ideal for an IoT predictive maintenance program or condition-based monitoring & maintenance. Part of the breakthrough Leap Sensors® system for the IIoT. Build your quote here: