About RFID Temperature & Pressure Wireless Data Loggers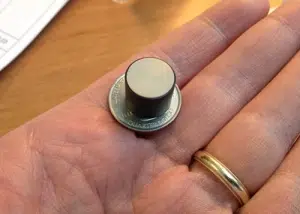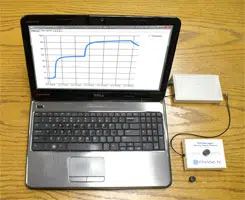 The Micro-T Miniature Data Logger
Contact Us
Talk to an Expert
Questions about Phase IV Engineering's RFID & wireless sensor technology? Need a quote for a specialized wireless sensor solution? Talk to one of our wireless sensing experts today.
Contact Us
The Ultra-THIN Micro-T RFID Temperature Data Logger – with Miniature Tethered Temperature Sensor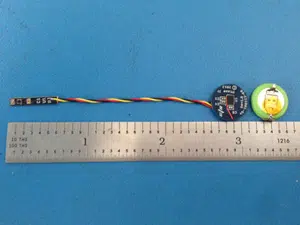 Features of the Ultra-thin Micro-T
Wires are 2.0 inches long.

Circuit board:  0.5 inch diameter.  0.093 inch maximum thickness  (including components on both sides).

Battery:  0.5 inch diameter, 0.125 inch maximum thickness, including welded tabs on battery.

Sensor Board:  0.6 inches long, 0.1 inches wide, 0.025 inch board thickness, 0.045 inch total thickness at the temperature sensor.

Wire bundle:  0.040 inch diameter bundle thickness.