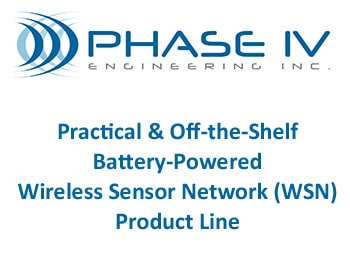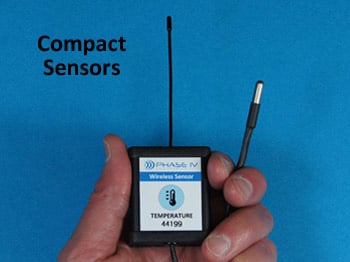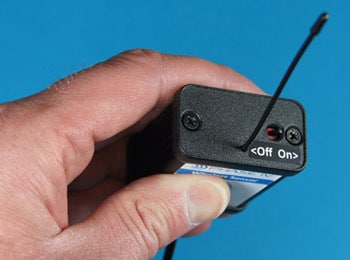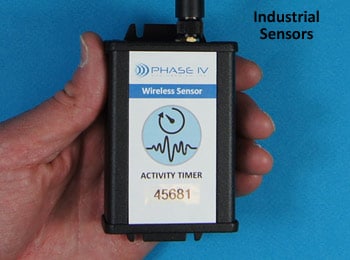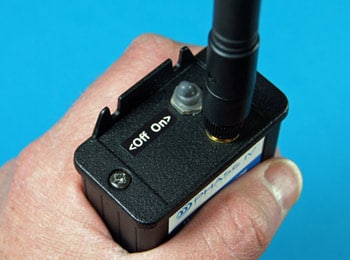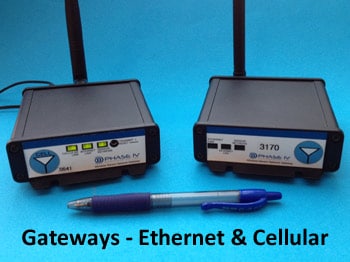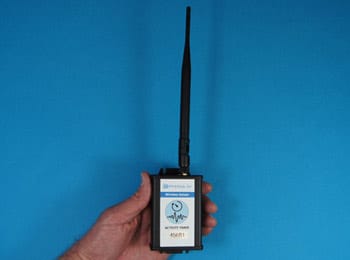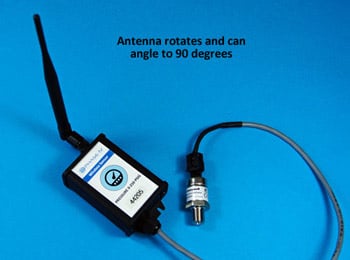 Practical & Off-the-Shelf Wireless Sensor Networks
A Simple, Affordable, and Highly Effective, Wireless Sensor Network (WSN)
Up and running in 

less than 5 minutes

.

Low-cost. Complete starter kits with 3 sensors are available for less than $800.

Web based. Access the system from your smart phone or PC.  Joining the Internet of Things (IoT) couldn't be easier!

No IT department involvement needed. Software runs on a web site. We offer a cellular gateway option so you never connect to your company network.

A wide variety of sensors

 available off-the-shelf and ready to use.

Analyzing the data is easy. Real-time graphs. Data easily downloads to spreadsheets.
WATCH THE VIDEO DEMONSTRATIONS
1) Overview of Getting Started with Phase IV's Off-the-Shelf WSN Wireless Sensors 
Skip to the 5:15 mark to see the 5-minute installation.
1) Watch this Overview Video.
See a customized, web-based Wireless Sensor Network (WSN) go from the shipping box to fully operational in less then 5 minutes.
2) Scroll down to learn more about selecting wireless sensors and other WSN components.
Now Available: Upgrade your sensor and Gateway transmission interval from the standard 10 minutes to a 1 minute interval.  See the "Optional WSN Sensor Components" section below to order this upgrade.
Next, select your wireless sensors.
2) Select Sensors for Your Wireless Sensor Network
Features of Compact and Industrial Wireless Sensors…
Ideal when you want a small or less expensive sensor. This compact sensor is 1.8″ long X 1.7″ wide X 0.9″ deep, has a simple wire antenna, is splash-proof (but not water-proof), and has a 3 to 5 year battery life.  The enclosure is is a metal body with plastic end caps.
These sensors are designed for industrial applications.  They are 3.5″ long X 2.5″ wide X 1.3″ deep , extruded aluminum enclosure with metal end-caps, are waterproof, have a sturdy antenna, have a 8+ year battery life, and can power standard industrial sensor transducers.
Don't see the sensor you need?  See our Custom Sensor Page.
 Order WSN Wirless Sensors by Clicking on Sensor Type Below
Refrigerator & Freezer Temperature Monitoring
 Temperature
 Thermocouple (Temp)
 Humidity
 4-20mA, 0-1.20V
 Light
 Motion (IR)
 Pressure
 Pulse Counter
 Runtime (vibration)
 Special / Custom
 Strain
 Switch Input
 Tilt / Inclinometer
 Vibration / Accelerometer
 Voltage / Current
 Water / Flood
 ALL WSN Sensors


Next, select a WSN Gateway.
3) Select a Gateway for Your Wireless Sensor Network
2 Minute WSN Gateway video explanation.
See WSN Gateways in a try-it-yourself Live Demonstration.
Scroll down to learn more about selecting user interface software and other WSN components.
Next, select your WSN User Interface.
4) Select the Right User Interface Software for Your Wireless Sensor Network
3 Minute Software User Interface video explanation.
Learn about the web-based SensorManager.com interface and the PC-SensorManager interface that is used for wireless temperature monitoring, wireless pressure monitoring, wireless humidity monitoring, wireless vibration monitoring, and many others.
See Software User Interface Options

Try the SensorManager.com web-based user interface on a Live Demonstration Site.
Congratulations, you are done!
Scroll down to try the demonstration system and learn more about selecting optional accessories for your Wireless Sensor Network.
Next, try SensorManager.com.
 See How Easy SensorManager.com is to Use – Try Our Demonstration Wireless Sensor Network
4 minute tutorial covering all the SensorManager.com functionality using the live demonstration system.
Watch the video for a quick demonstration and log-in instructions for the SensorManager.com demonstration system.
Live SensorManager.com Demonstration Site
To try the demonstration site…
Click on the green button above.
Log into SensorManager.com using  USER NAME = demo1234       PASSWORD = demo1234
Click the browser "back" button to return to this web site.
Scroll down to see optional WSN accessories.
Optional WSN Wireless Sensor Components
1-Minute Transmission Interval Upgrade
Next, see how easy it is to set email and text alerts.
See How Easy it is to Set-Up Text and Email Alerts from Your WSN Wireless Sensors
Set-up email and text alerts in less than 10 minutes.
Watch this video demonstration to see how easy it is to set text and email alerts based on sensor readings, sensor low battery, and "sensor inactive".
Try the SensorManager.com web-based user interface on a Live Demonstration Site.
Contact Us
Talk to an Expert
Questions about Phase IV Engineering's wireless sensor technology? Need a quote for a specialized wireless sensor solution? Talk to one of our wireless sensing experts today.
Contact Us
*Starter Kit coupon may be used on the initial WSN order and only once per person or once per-company-per-site.  The starter kit coupon applies only to orders up to $2000.