Phase IV Engineering pioneered RFID sensor technology – we developed the world's first RFID sensor integrated circuit in 1994.  
Since then, we've become experts in all wireless sensor technologies.
We help our clients find the most effective solution, whether it's a practical and off-the-shelf Wireless Sensor Network (WSN) system or a cutting-edge and custom design for a  hard-to-solve sensing challenges.
Roy White
UHF is the latest evolution in RFID technology offering longer read range and enabling new types of sensing applications.  As capable as UHF RFID is, passive sensing tags still must operate all of their circuitry by […]
See "The fantastic voyage of a temperature probe" in the September 2014 Food Engineering Magazine
featuring a partnership between Phase IV and Campbell's Soup  to develop the world's smallest wireless temperature sensor.
Contact Us
Talk to an Expert
Questions about Phase IV Engineering's RFID & wireless sensor technology? Need a quote for a specialized wireless sensor solution? Talk to one of our wireless sensing experts today.
Contact Us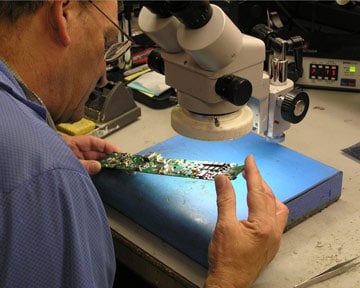 20+ Years on the Leading Edge of Wireless Sensor Solutions