New! Leap Wireless Sensor Network System
Designed for fast & easy customization – Smart device & IoT ready
Breakthrough design makes it easy to adapt the system to your exact needs, without expensive custom engineering design.
250F (120C) extreme operating temperature – the ONLY wireless sensor with industrial temperature ratings for electronics, battery, and enclosure.
"Practically battery-free™": Long-life battery lasts 8+ years in typical industrial monitoring applications.
Adaptable to almost any sensor – multiple sensors per module keep the total system cost low.

Temperature, vibration, pressure, current, strain, humidity, and more.
Multiple sensors can be combined on a single Leap module – up to 18 sensors, depending on type of sensor.
Wireless Sensor Network (WSN) – Long-Range Battery-Powered Off-the-Shelf Wireless Sensors  
WSN Wireless Sensor Network Bundles – Long Range
WSN system bundles include everything to be up and running in less than 5 minutes. Includes sensor, web gateway, web interface, email alerts, and text message alerts.
  Gateways, SensorManager.com, and Accessories (if not ordered as a bundle)
  Give it a try, right now, on our Live SensorManager.com Demonstration Site. 
…Add Up to 100 Wireless Sensors to the WSN Bundle
See the COMPLETE LIST OF WSN SENSORS – over 20 different types.
CUSTOM battery-powered wireless sensors – Our Specialty    
Leverage our 25 years of experience on the leading edge of wireless sensor design.
Learn more about our Custom Wireless Sensor Solutions 
UHF RFID Wireless Data Loggers
      Add Additional UHF RFID Data Loggers to the Starter Kit
Pressure, Humidity, and other sensing data loggers – Contact Us
RFID Wireless STRAIN Data Loggers
– UHF RFID Embedded Strain and Temperature Data Loggers          UHF RFID Strain Sensor Data Logger Demonstration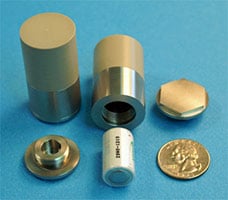 CUSTOM Wireless Data Loggers    
The battery-free RFID wireless communication gives our data loggers many unique advantages.
Learn more about our Custom Data Logger Solutions 
Battery-Free RFID Sensor Demonstration Kits
Demonstration kits include everything to be up and running in less than 5 minutes.  Includes Battery-Free (Passive) Wireless RFID Data Sensors, UHF RFID Reader, UHF RFID Antenna, and Windows Demonstration Software.
UHF RFID Battery-Free STRAIN DEMONSTRATION KIT – coming soon contact us
See the 2016 RFID Product of the Year – Phase IV's RFID Sensor Reader – coming soon in demonstration kits.
Battery-Free RFID Wireless Sensors
We Specialize in CUSTOM Battery-Free RFID Sensors     
Phase IV Engineering invented battery-free (passive) wireless sensing – and we are the world's leader in the technology.  Many applications require modifications to existing RFID sensor designs.  Contact us and talk to an expert about your sensor needs.
Learn more about our Custom RFID Sensors 
Contact Us
Talk to an Expert
Questions about Phase IV Engineering's RFID & wireless sensor technology? Need a quote for a specialized wireless sensor solution? Talk to one of our wireless sensing experts today.
Contact Us